Following the conclusion of the major senior Squash tournaments on the PSA World Tour, come July the European faithful of Squash will focus on Dutch Junior Open tournament.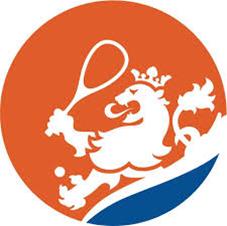 This tournament sanctioned by the WSF is another competition that sees young Squash players from around the world take part in a 4-day event. Just like the CASA junior tournament in the Caribbean, the Dutch Junior Open takes place in the second week of July.
The tournament is divided into 10 categories — Boys Under-19, Boys Under-17, Boys Under-15, Boys Under-13, Boys Under-11, Girls Under-19, Girls Under-17, Girls Under-15, Girls Under-13, and Girls Under-11.
Success in the inaugural WSF sanctioned tournament
When the first Dutch Junior Open was held in 1987, since World Squash Federation (WSF) status in 2003 the Netherlands has won four titles, notably the 2003 U17 and U19 boys titles 2005 U19 boys titles and 2013 U13 girls title. Since then, the tournament has been won both by junior Squash players from Egypt and England; both of whom have more titles than any other nation.
When it comes to Squash, Hendrik Timmer was a Squash trailblazer, who was a champion not only in Squash but took in other racquet sports and played golf too.
After Hendrik, there have been many great Squash players from the country – Milou van der Heijden is currently number one Squash player in the Netherlands and ranked no.32 women's PSA World Rankings.
Dutch Junior Open Hall of Fame
Some of the current players on the PSA World Tour are previous winners of the tournament; the most prolific is Camille Serene of France, along with future England stars Sam Todd (winner of the U13) and Patrick Rooney (winner of U19) boys categories in 2015.
A possible emerging Squash superpower
There is no doubt that the Dutch Squash Association is looking at ways to improve grassroots development programs in the country.
Compared to other junior Squash countries, the Dutch team is ranked in the top 50, with the likes of Egypt and England at the top of the ranking of the sport.
In terms of provision, there are plenty of opportunities for young people to take up the sport. One such facility called Squash City has 13 squash courts, also it the venue in which eight-time female squash world champion Nicol David calls her base.
To sum up, like all European junior Squash teams there is always a moment of greatness where they start domination of all tournaments – let us hope this could be the Dutch Junior team in the next years.
---
For more details about the 2019 Dutch Junior Open sponsored by Dpd visit: Squash Bons Netherland