Despite the ongoing issues with the pandemic in 2021, there were interesting Squash stories that brought joy to fans across the globe.
As the year went on Squash was in the headlines and talked about a lot on social media, however, our personal favourites were ones that made a difference from a community angle:
Nicol named as GOAT
Let's forget the year started off with interesting developments, notably in February with Nicol David (Malaysia) being named the GOAT in a world games poll.
Nicol is a true inspiration for the sport, her matches in the major PSA tournaments are legendary, and a testament to her great career, which saw her making her debut as a teenager following success at the junior Squash level.
Birmingham hosts an outdoor Squash event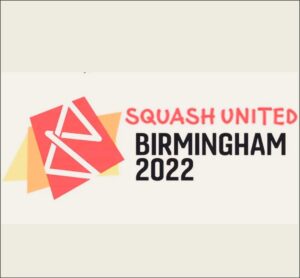 The wonderful city of Birmingham hosted an outdoor Squash event to highlight the sport as one year to go until the 2022 Commonwealth Games.
If you take into consideration, Birmingham hosts Dunlop Junior Squash Open every January, thus you know the great city is going to put on a great Commonwealth Games in 2022.
Squash's major online summit
Another major event that place was the inaugural online Squash Summit hosted by our associates Sportageous in March; an event that was by our founder and said it was the most intriguing sports conference packed with great speakers talking about the current state of the sport and plans to improve it.
This kind of summit was brilliant, especially as it was held at the weekend and a great way for the important stakeholders in Squash to engage with one another on the sport, plus network too.
UK Junior success at US Open
Even though travel restrictions have been in place for certain activities, there was great news on the UK junior Squash tournament at the US Junior Open.
Both England's Saran Nghiem and Asia Harris won the 2021 US Junior Open GU19 & GU17 titles respectively in Philadelphia.
Given that grassroots Squash suffered during the first wave, the success of Saran and Asia shows that they haven't lost their playing skills. Either way, the girls have done good and show that grassroots Squash in the UK is strong in churning out junior Squash champions.
Jean-Marie wins Squash XXL Open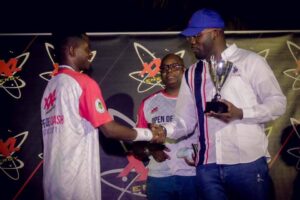 Jean-Marie Besombi collecting his title (credit: Squash DRC)A week before Christmas, Jean-Marie Besombi; our global brand ambassador, won the seventh edition of Squash XXL Open held in Kinshasa.
In the final Jean-Marie went up against Mandambo Calvin in the final and won 12-10, 12-10, 11-6. Overall, Jean-Marie's success was the 16th title of his career.
There's no doubt he has the potential to do well in a major PSA tournament overseas and compete against the best players in the world.
Harrow Squash star plays an exhibition game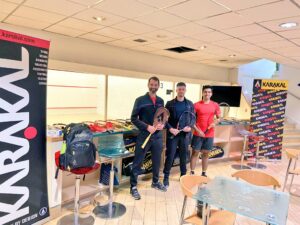 Hasnaat Farooqi (R) with organisers (Photo credit: Harrow Squash Brothers)Meanwhile, in London, one night in late October, Hasnaat Farooqi; Harrow's own Squash star took part in an exhibition game with members of Central London's Southbank Club. The event was supported by Karakal UK, one of the leading sports equipment manufacturers in the world.
For members of the Southbank Club, one of our favourite Central London squash clubs were allowed the opportunity to play a game with one of Squash's next generation of talent and be the first world champion from the home of Squash.
India's new Squash young star makes history
Now Britain was celebrating Bromley's Emma Raducanu's success at the 2021 US Tennis Open – well India can top that with 13-year-old Anahat Singh becoming the first Indian to win the prestigious US Junior Squash Open at the Arlen Spectre Centre in Philadelphia.
Yes, Emma's success was good for British Tennis but Anahat's success is a major plus for grassroots participation, not only in India but also in young Squash of the same culture based in the UK.
Furthermore, Anahat's success shows that India is going a major force in Squash.
Jamaica's no.1 returns in style
Following a 15months of inactivity due to the pandemic, Jamaica's Chris Binnie returned to serious competition by reaching the semi-finals of the LifeTime Atlanta Open in June.
Entered as a seed no.2, Chris beat Syed Hamzah Bukhari in his opening match and then went to play Faraz Khan in the semi-finals, following a great quarterfinal match against England's Mark Broekman.
Overall, Chris played well despite having been sidelined by lockdown restrictions in 2020 and we look forward to seeing him move up the world rankings again in 2022.
Final Thoughts
These stories truly have made a difference in the positive news coverage of Squash, notably with England's juniors winning in the US Junior Squash Open – let us hope both Saran Nghiem and Asia Harris can that momentum onto Dunlop British Junior Open in January.
As our good friends, Hasnaat and Jean-Marie – well we are supporting both of them to progress up the ranks of the Squash circuit and look forward to seeing them challenge for titles in 2022.
To sum up, if you were to assess how Squash was in 2021, many would it has been a year of great development and growth for the sport.
With 2022 just days away, we expect that Squash is going to be the year that the sport continues to grow especially with the Commonwealth Games taking place in Birmingham from which the sport will be taking centre stage thanks to the Squash United initiative.
Here's to 2021, let us hope 2022 brings more interesting stories about Squash and more developments to make the sport more popular.