Squash has been finally been acknowledged as one of the best ways to enhance your wellbeing, even prolonging the health of the older generation.
This study was carried out by a team of researchers from the UKK Institute in Finland, University of Edinburgh, University of Oxford, Loughborough University, and the University of Exeter in the UK, Victoria University, and the University of Sydney in Australia, and the University of Graz in Austria.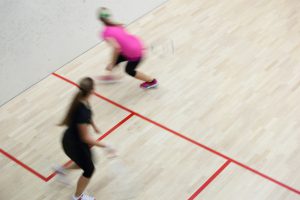 The study was published on 30 November 2016, and we reckon it gives Squash a solid endorsement alongside racquet cousins Badminton and Tennis.
Be that as it may, what does this mean for Squash? Indeed, this report was the most talked about article and even trending with the #lovesquash hashtag via social media and gives Squash greater, significantly all the more gloating rights over different sports and will be a component increasing Squash across the world, especially in countries where the sport is experiencing a decline.
As health clubs with Squash courts, it's time for their owners/ management to rethink business plans for facilities and look about investing more money to develop their Squash courts – even adding a Gamification element to draw more Squash members.
Leisure centres are vital for growth at a grassroots level 
For the local authority leisure centres, which are managed by leisure management companies; will now look stupid in removing Squash courts for mediocre sports such as Trampolining – must act upon and think strategically in providing sports that have proven health value for their users instead of a piggy jumping approach to business development – in other words, 'do away X as Y is growing with no evidence to prove it.
With the junior squash development, for years Squash has played a minor role in sports that are great for children – now this new report can hold its head up high and demonstrate that as a sport it will one of the many sports that help tackle the obesity problem amongst young people.
Let us not forget Squash has plenty of international stars from all edges of the globe moreover developing in nations where the game is developing in popularity – thus it is time that Squash receives inclusion in the greatest event of them all – the Olympic Games; let us hope the IOC take note.
---
For the full article on recognising Squash as the world's healthiest sport click here in the Daily Mail