As part of our stories on Squash in the UK, we turn the spotlight to Surrey; another English county that our founder has a strong linage too.
Just like neighbouring Kent, Surrey is another home county with an excellent Squash community and the town in South East England boasts a thriving sporting legacy with the likes of the Brooklands racetrack, Cricket and Epsom Downs Racecourse, plus Wentworth Golf Club – one of the UK's most prominent golf courses.
When it comes to other Squash venues in Surrey, the county boasts a number of venues that are either managed on behalf of the local authority, commercial sports clubs or led by committees in a non-profit; thus local residents in the town that makeup Surrey have great accessibility to the sport.
Strong roots in Surrey
Oddly enough, our founder (and few associates) was born in Croydon, one of the many towns in the county of Surrey – but considers himself a South Londoner, nevertheless just like Kent and the West Midlands, he also considers Surrey his home and enjoys visits to the area to reminisce and catch-up with old friends.
Whilst at university in the early 2000s, our founder spent two summers working at Cannons Health Club, Cheam (now known as Nuffield Health Cheam) and became friends with the then general manager of Cheam Sports Club, one of the prestigious Squash venues in Surrey; which was adjacent the health club.
In neighbouring Sutton, just down the road to be precise, our founder also had links to Cannons Health Club Sutton, Surrey; which was home to another one of Surrey's most prestigious Squash clubs with 4 Squash courts.
Interesting fact, Harm Tegelaars, the CEO of Cannons Group, was a Squash player and operated his first health club with squash courts in Wandsworth; following the acquisition of Pinnacle The Club (from Wates Leisure) in 1999, he maintained the Pinnacle The Club venues with Squash courts in Surrey, notably Sutton and West Byfleet.
Grand vision to make Squash popular
Like most Squash communities, Surrey has their own governing body known as the Surrey Squash Association (SSA) and oversees the development of the sport in the regions of the county – including a few London Boroughs (including Croydon) and some to the South of the River Thames.
John Hughes is the current chair of the Surrey Squash Association.
Surrey boasts a vibrant squash community with over 2,000 players from around 50 clubs and leisure centres.
Ironically, just like Kent Squash Association, Surrey has their major Squash tournament – The Surrey Cup. The tournament attracts over 100 from different categories of men and women (and, even some juniors) to compete in league competition.
Participants can take in teams across many divisions to play competitive matches with other clubs across the region. Also, Surrey Squash Association hosts the Senior Inter County Championships, which is said to showcase some amazing squash on a display and fantastic successes for their players over the years.
Great choice of venues
Whatever your budget, Surrey boasts a considerable number of Squash clubs, some of the favourites include:
Nuffield Health West Byfleet Fitness & Wellbeing Gym
Formerly Pinnacle The Club and much later Cannons Health Club; this family-orientated health club with 3 courts and has over 70 players, the league has divisions of 5 or 6 players. In addition, Nuffield Health West Byfleet is England Squash affiliated too.
Surbiton Racket & Fitness Club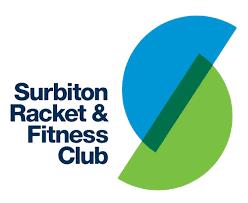 A popular family-friendly & sociable multi-sports club, offering facilities for tennis, squash, Padel, gym and running.
The club has four heated/air-conditioned courts and was established in 1881, the venue has a rich and interesting history when it comes to racquet sports.
Currently, their Men's 1st teams are currently Surrey Squash champions, with a team that includes the world's best professional players, including Declan James, Alison Watters, Patrick Rooney and Yannick Omlor.
Richmond Olympus Gym, Fitness & Squash Club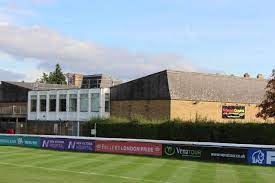 Formerly a Cannons Health Club, this venue is located in the heart of Richmond and within Richmond Athletic FC ground. An interesting club with 4 squash courts of regulation size and a great social atmosphere.
Sandown Sports Club

Located in Esher, Surrey, Sandown Sports is a friendly community with no membership contract and offers a gym, personal training centre, fitness classes, squash courts, indoor cycling, ski slopes and much more in offering the full fitness experience.
According to reviews on Google, the venue offers a relaxed, informal, and friendly atmosphere offering excellent gym and fitness facilities, in addition to memberships at highly competitive rates.
Roehampton Club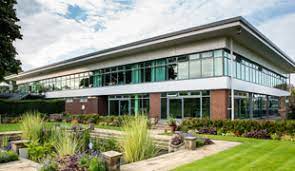 When it comes to 5-star country clubs, the Roehampton Club is London's premier multi-sports club and just like the Priory Club in Birmingham, the Putney-based club has England Squash Gold standard accreditation, plus has 6 glass-backed courts including a show court with a moveable wall allowing singles and doubles play.
When it comes to junior squash tournaments, the Roehampton Club hosts prestigious tournaments including the Roehampton School Squash Invitation – an annual tournament that sees sixteen schools including Eton, Marlborough, Epsom College and St Paul's, plus the Roehampton Club University Cup, the country's leading Mixed Team University tournament, committed to developing squash and participation.
Held over an entire weekend, sixteen top university teams compete to provide a packed weekend's play for the 80+ players, making it the biggest mixed University squash tournament in the UK and Ireland.
Cheam Sports Club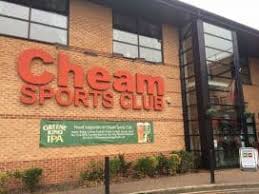 A personal favourite of our founder, Cheam Sports Club offers excellent squash facilities in a warm friendly atmosphere for squash & racketball players. We have all levels of abilities from beginners through to advanced players. With 3 well-maintained, heated courts, two professional coaches, an excellent junior section, well-attended squash leagues, doubles leagues, & racketball leagues.
The one thing that Cheam Sports Club is well known for is its healthy social scene with many Friday evenings spent playing squash and then onto a cheeky curry (to replenish those lost calories). Just like the Surbiton Club, they also have 3 Men's teams, 1 Ladies & 1 Veterans team that play in the Surrey Cup.
These venues in Surrey with excellent Squash provision, nevertheless each club has a thriving junior squash scheme.
Ironically, Surrey does have a few David Lloyd Leisure venues with Squash provision, either way, the venues make up one of many Squash courts in Surrey.
Final Thoughts
With the Commonwealth Games just weeks away, Squash is going to be the talk of the games – thus the sport is going to grow more and, just like Birmingham, Surrey too just as neighbouring Kent could capitalise on it.
Could Surrey be a potential Outdoor Squash location? Well, given the size of the southern region and in fact, one of their many clubs could an ideal venue for the Squash+ Outdoor court.
You may be thinking about which one is mentioned in our list, well it would have the Sandown Sports Club or another not mentioned in our list such as The Bourne Club in Farnham – as both places have considerable greenspace, plus do wonders for the local community in terms of getting more people to play Squash.
Just like Kent, Birmingham, and Central London – Squash is very much a traditional sport in Surrey and very agile in promoting the sport for the youth.
One of the most impressive things that are amazing about Squash in Surrey is the Surrey Squash Association's initiative to help junior Squash talent is excellent and young people have a brilliant chance to take up the sport and even continue to do so at whatever their choice after 16yrs old.
To sum up, Surrey is a wonderful place to live and play Squash with a range of Squash clubs incorporated alongside other sports, including Squash's racquet cousin, you could say Squash looks healthy in South of the Thames.