It seems that local Sports centres equipped with Squash provision were not in these plans by the government, when commercial health clubs (with Squash courts) were reopened as a result Squash provision in the community will see a loss in interest in the sport.
The current UK government has failed local authority sports provision in communities where keeping healthy is essential for those who do not want to train at private health clubs.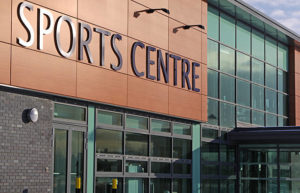 Despite this, Squash provision at local authority leisure centres are important as people of young or old can engage with one another over a game and reap the health benefits too.
However, for some leisure centres managed by external companies such as charitable social enterprise are, facing financial pressures to get their centres reopen to recoup monies changes in safety in the new normal.
Academy of Squash dreams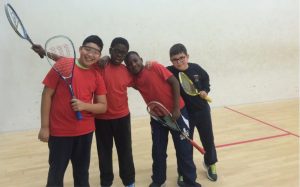 Leisure centres are the best place for any young person looking to play Squash, as they offer a sense of community cohesion.
In addition, sports & leisure centre have a strong provision of development as the local authority or the management team will have access to funds for making sure that each child of background can play without the fear of discrimination.
Even better, leisure centres with Squash courts are a great way for enabling schools to help children learn the sport too; thus fostering a valuable school sports partnership in the community.
Local Squash manifesto for community provision
Both privately operated and independently owned health clubs with squash courts reopened on 25 July, some local authority leisure centres won't able to open because of not being up to code in Covid-19 social distancing procedures.
Earlier this month, most leisure centres in the UK were reopening, but some have members because of their customers being unsure about training in the new normal.
However, if your local Squash court is within 10mins of walk of your home and the venue has not reopened there is strong chance, you will travel further and pay for a game at a voluntary run Squash club – thus a loss to the leisure centre, if that individual chooses not to return.
However, if there a competitive Squash team that uses the leisure centre as its home venue for local Squash league matches, they might move elsewhere to another place.
Therefore, the local authorities should have drawn up a manifesto for Squash provision (besides other activities) to ensure it is reopened at the same time as larger private sector clubs.
Final thoughts
Now things are getting back to normal with Squash provision at a grassroots level, it take will some time before Squash courts are busy at local authority sports & leisure centres – this also includes some venues which are owned by community associations.
However, news of leisure centres scraping their squash courts is a cause for concern and news of a recent private gym operator closing because of the pandemic means that some areas will have less access to squash provision.
Most notable stories of court facing removal were venues in the Home Counties of England and a commercial venue in Essex.
To combat this, perhaps it's time for former local leisure centres equipped with squash courts to be owned by a community interest community leisure company, just like the volunteer-run squash clubs – thus a win-win for both the local authority and residents.
In doing this will enable Squash provision to stay and take priority over sporting activities at the venue, thus making it a special place in the community.
---
Take a look at our Partner with Us program for details of our collaboration opportunity in boosting Squash provision in your local community.