Looking at the Squash provision in Central London, the sport is great for corporate wellbeing and right up there alongside running and a five-a-side football.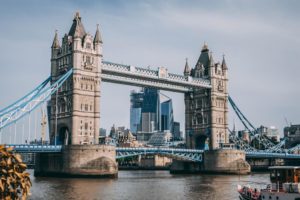 Whether you work in the major business or financial quarters of London, it is more likely than they want to end a stressful day with a squash game at a private health club or a local authority sports centre with squash courts, complete in the mid-week interclub league and squash nights.
Courts across the capital of London
If you are looking for a decent leisure centre or health club equipped with a two or more squash courts our recommended top five venues are:
1. DSQ Gym – based in Dolphin Square, this club a 5-minute walk from Pimlico tube station, is open both residents and members, who can play in the inter-club active squash league and four annual tournaments. In addition, there are both squash exhibitions and camps.
2. Fitness First Monument – not too far the Nuffield Health Moorgate, but a short walk from the Monument tube station is another great venue for city professionals to play the sport during their lunch break.
3. Nuffield Health Moorgate – in the EC postcode of the city of London is not very far from the Bank of England. This place is a great venue for professionals to play or discuss deal business over a squash game.
4. Queen Mother Sports Centre – this local authority leisure centre is a short walk from Victoria train station, has three courts and an ideal venue for people to play after work.
5. Southbank Club – another independent health club and is one of London's largest Squash clubs. Originally, a cinema building but became a five-star health club venue with five squash courts alongside its fitness amenities.
An activity for corporate wellbeing and social engagement
With Squash named as one of the healthiest sports to enhance your life, Forbes magazine, there many business professionals from the world of the blue-chip will play the sport over to discuss business and part of company social activity with colleagues to bond with one another.
In 2018 CitiBank, one of the world's leading wealth management companies announced plans to host a corporate squash tournament called the Citigold Wealth Management Challenge in 2019.
Around open 28 teams from major investment and financial services companies such as Barclays, Citi, and KPMG, took part, with the finals at the final PSA Canary Wharf Squash Classic. Both Squash professional ex-World No.2 Peter Marshall and No.150 Neil Cordell took part on opposing teams.
London's Squash legacy
As a child who grew up in the 1980s, I noticed the squash legacy in London with many venues and high profile tournaments. The foundations are is still there, because of London's excellent transport network provided by Transport for London.
Nowadays, young professionals aged over 25 frequently play and even better students from central London based universities play the sport to engage with potential future employers – it wouldn't surprise but some students even take part in the league matches, as a means to seek out potential employers in the City of London.
Despite having one squash court, The Canary Wharf Health Club is one of the most interesting health clubs with squash courts in London corporate district because of its location and the PSA Canary Wharf Classic.
Overall, the legacy of Squash in central London will continue to grow through various initiatives, such as Squash57 by targeting professionals to maintain a healthy lifestyle and with the likes of the CitiGold wealth management will help drive participation amongst city workers.
Let's hope to more young people from the other communities of London coming to Central London to play Squash and continue on the rich legacy that was started by many the followers of the sport.