In last the decade saw the launch of Squash 57, which was revamp of Racketball in the UK – as Squash's younger sibling, the notion was to relieve Racketball in the UK – but how has this rebrand of an sport done so far?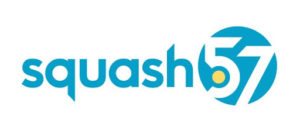 Squash 57 (Credit: England Squash)Well, from outsiders perspective initially the activity purpose was as a means keep Squash courts busy during quieter times and introduce an closed court alternative with a Squash name – hence with Squash 57 is certainly keeping courts busy and bringing in revenue to the owners of the clubs thus keeping Squash committees happy.
Guide to Squash 57 (credit: INFINITUM Squash)
Emphasis on easier play, improved fitness levels
Since its introduction, Squash 57 has marketed with a strong emphasis on workout activity, using the fundamentals of racketball.
In terms of equipment, players use 57mm ball rather than a 40mm in Squash, also a shorter racket, thus easier to play for participants to enjoy.
Furthermore, it can be played not in singles capacity but there is an option to play in doubles too.
Backlash from key stakeholders
However, the rebranding of racquetball to Squash 57 did not go down that well with fans in UK.
In an article via SquashMad highlighted the World Squash Federation refused follow suit by adopting the Squash 57 name.
Click here for article via Squash Mad
The reason why was mainly down to the fact that influential key stakeholders in the sport felt strongly the name would be too costly, especially when translated to other Squash playing countries in which racketball is very popular.
New communities, busier courts
Despite the backlash initially with Squash 57, England Squash have been working hard to get their affiliate clubs to adopt the Squash 57.
Even better, there have been inter-clubs leagues formed at Squash clubs – thus making owners very happy, thus, the attitudes of stakeholders could change.
In all honesty, Squash 57 can precursor to playing Squash as the same motor skills still apply.
As for the clubs? Well, there is a strong network of inter-club Squash 57 leagues across the UK, especially in the Home Counties; most notably in the following areas:
South Bucks
Surrey
Kent
Sussex
In conclusion, Squash 57 is a great activity to help improve your health and enable people who have never taken up Squash to learn the fundamentals of the sport.
As for international participation, well Squash 57 could be adapted in other countries in which Racketball numbers are low, especially if the Squash provision has been threatened with closure.
Thus, by introducing Squash 57 can benefit the club owners especially as the sport can meet the needs of those who are not able to play Squash, especially young people with special needs.
Overall, England Squash have made the right decision in rebranding Racketball and let us hope other nations follow their example.
---
For more information about Squash 57 visit www.englandsquash.com/get-involved/play/ways-to-play/squash57