Following Squash snub by the International Olympics Committee (IOC) in February, brings about one question does the sport really need the Olympic inclusion?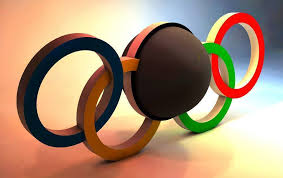 The obvious answer is NO — but the snub by IOC does hurt and has left a bitter taste with the World Squash Federation & the Professional Squash Association. Despite, Squash can carry on being known the healthiest sport in the world.
Getting over Olympic overlook – again
There five solid reasons why Squash will bounce back over this Olympic setback:
Excellent grassroots development initiatives
Commonwealth Games inclusion
Technological innovations – notably InteractiveSquash
Healthiest sport for longevity
Played all year around
With these reasons, prove why Squash is the only sport other than Formula 1 than does not need the Olympics Games to boost its profile.
The sport will bounce back in a big way, thus the IOC will come begging the WSF to feature in the Olympics.
Squash is still the healthiest sport
In conclusion, the only sport that doesn't feature in the Olympics Games is Cricket – funnily enough is another sport that is a summer sport and is attracting new nations, plus has its own series of competitions – which are on par with Squash's major tournaments.
Interesting fact, Karate is another not featured in the Olympics Games, unlike its martial art cousins Judo and Tae Kwon Do.
In fact, the Commonwealth Games and Pan American Games are more interesting as a multi-sport event.
Let us not forget when the Olympics featured football and golf at the respective 2012 and 2016 Olympics Games not even the bigger names of these sports to take part.
Could it be politically driven, as to why Squash is not in the Olympics – Yes.
Either way, Squash is a well-respected sport and has a bigger fan base than the sports, which have inclusion into the next Olympics. In addition, Squash is becoming popular again as it tackle inclusion and more adapted like most sports – take note IOC.