We have strong strategic links with the various types of companies based in the UK and abroad, who share our vision of equality and diversity in helping young people gain the opportunity to play Squash at a venue in their local community: 
---
Community Associates
Advice for Renters: are the only legal advice agency in London giving priority to those living in private rented homes. With over 30 years of experience, they have been transforming the world of private renting with expert legal advice and support services, for private tenants based in London and other areas. The company also does a lot of campaign work to enforce changes in legislation.
---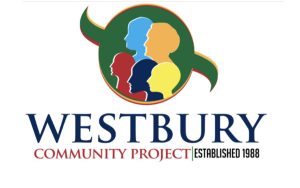 Westbury Community Project: a Croydon-based community initiative which is made up of three groups the Mercedes Amos Day Centre, the Broad Green Youth Club and the Croydon Kitchen.
---
Corporate Associates
Synergy Exchange: is an award-winning finance consultancy based in the heart of the financial district of London with a specialism in financial solutions. With a combined experience of almost 30 years in the financial services sector, the company offers a range of bespoke financial services to a wide range of UK businesses, with the best financial and profitable solutions to grow their business to the next level of business growth.
---
Marketing & Media Associates
Sportageous: an Australia-based sports media platform that highlights diversity & women in sports, sports health, and sports academia in cricket, football, tennis, squash & climbing. The company is challenging the status quo of fake news, memes and rumours plaguing the sports media industry.
Longstripe Creative: is an IoT solutions provider of sensor beacons, proximity marketing, indoor positioning and tracking that offers real-time information. The company helps businesses increase the power and value of their print and digital media, along with creating app-less webAR experiences!
---
Become our next Associate:
To express an interest in being an associate, get in touch with us via our Contact Us page, to discuss further details of being an associate of our organisation.
We believe in a collaborative advantage approach to helping businesses of all sizes grow through brand association.
If you are a Squash Club owner looking to grow your member base at your venue, visit our Partner with Us page to hear how we can collaborate with you in boosting participation at your venue and much more.
In return, we share the spotlight with you, by raising awareness of your company through any of our Squash development projects, with the aim of bringing new business to you through any publicity and posts on our social media channels.