Collaborate with us in developing Squash opportunities for young people in your community.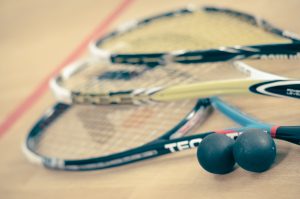 Over the years, we have seen Squash provision is being replaced by a fitness fad that has a limited impact on the community or to make way an extension of an existing fitness suite.
Why Partner with us
With a extensive experience of Squash club operations (including squash coaching), aligned with a background of traditional and digital marketing, we work with you to give your club an collaborative advantage over your local competitors and achieve G.R.O.W.T.H, with no impact on your resources or development budget.
The Onyx Squash Academy team know full well how important Squash is as a sport, and adhere to deliver upon the mission set by our founder in creating more opportunities for young people of all background to have access to Squash provision.
By partnering with us, we offer:
Bespoke Squash coaching programmes with an emphasis of health and wellbeing for juniors
Long-term support for your Squash club – we can help support venue with assistance from our very own professional business network
Strategic Marketing Expertise – get professional marketing advice from a CIM qualified marketer that can help distinguish your venue from your competitor
Guest blogging opportunities – each month you can post a blog on our website, with backlinks to your website and shared across our social media platforms that will increase traffic to your website
Types of Partnership Opportunities:
We have a range of partnership opportunities designed to help your venue or team achieve G.R.O.W.T.H:
Independent Health Clubs
If you are an autonomous health club operation with 2 or 4 squash courts, we can work with you in bringing community cohesion amongst the youth through junior squash coaching and youth development. In addition, support you with additional business development needs, such as securing funding for new services.
Community Centres
Are you a community centre with Squash courts? Not enough resources to introduce the sport to your service users? Don't fret, we can help you develop a strong community driven grassroots junior squash programme with no impact on your resources.
Target locations – London – North, South, West (including Kent) and Warwickshire – Coventry, Rugby
If you are based outside these areas, we would be happy to discuss a partnership with you. Alternatively, if your venue is based out of the UK complete the form below and we can discuss an international partnership.
In partnering us we would expect you to adhere to our policies on:
Diversity & Inclusion
Safeguarding 
Our founder knows the leisure industry very well and has considerable experience having worked in Squash clubs based in Berkshire, Kent, and West Midlands, aligned with experience to make your venue profitable and appealing to your local community.
By collaborating with us we want stop the reduction in Squash provision in local communities by working in collaboration with Squash club owners, health clubs with Squash courts or community centres with Squash provision.
Our Partners page lists the Squash initiatives we have partnered with.
Squash Teams Marketing
If you are a Head Squash Coach of a junior Squash team looking to increase the awareness your team, why not contact us to discuss a marketing partnership.
We have the resources, global connections and means to help grow awareness of your team, in addition together we can help you look at potential sponsorship opportunities for your team.
Should your team be internationally based, still contact us as our team and associates come from different cultural backgrounds with a passion and interest in Squash.
Squash Talent Mentoring
If you are young Squash talent with no representation and need advice, contact us to discuss how we can facilitate any opportunities in Squash to help you progress into the professional ranks. Visit our Talent Support Management section for details on this collaboration.
Our Talent page showcases the Squash players we currently support.
---
Express an interest today
To request more information or arrange a call to hear about our mentioned partnership opportunities, complete the form on our Contact Us page in order to discuss ways we can work together in growing Squash provision for more young people from different communities.