We are all about community cohesion and the one thing with us is that we want to grow Squash participation amongst the youth.

We are the concept created by Jermaine Ranger, an avid Squash enthusiast and professional marketer.
His background in Squash began fully when he worked as a Marketing Manager for a independent family-owned health & squash club in the West Midlands. From his tenure with the Club, he was brought into contact with the England Squash as part of a project to create a partnership between for the Club with the governing body.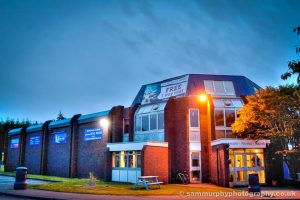 Before this he worked for The Windsor Club, one of Windsor's finest Squash clubs – when it was known as Cannons Health Club Windsor.
Squash participation and business 
Having played squash at Inter Club League level, Jermaine noticed the social atmosphere of the game amongst people of different origins, encouraging the camaraderie and enjoyment of playing; as result he wanted to do something with the sport from a social angle.
Alongside this role, he became a member of a squash development group called the Wolverhampton Squash Development Group (WSDG) promoting squash opportunities to adults and children in surrounding towns of Walsall and Wolverhampton.
Together with a business associate, together they came with up the Onyx Squash Academy in late 2009, with the encompassing vision of using the game of squash to bring about community cohesion and to increase junior squash participation not only amongst the ethnic minorities, but as a tool means to drive engagement amongst young people from all sections of the community.
Visit the Blog page for his insight and opinions on the latest development in Squash across the world.
Our Squash Coaches
Not only are our Squash coaches highly experienced Squash players, who have played at international and national level; but they come from different cultural backgrounds and hold a recognised Squash coaching qualification from the leading governing body, along with a valid DBS certificate, Child Protection certificate, First Aid and Insurance documentation.
Our Mission
To grow Squash participation amongst young people, in order to bring community cohesion in this modern age and help save local venues from closure.
Visit our Mission page for more our business goals.
Our Advisory Board 
We have a team of experienced professionals, who support us with their vast business expertise in law, planning, media, finance, fitness and youth development.
Visit our Links page for organisations that we have strong associations with based in London and abroad.
Collaborate with Us
If you are Squash club owner and looking to grow your business, with a limited amount of resources – visit our Partner with Us page to hear about a partnership proposition, in which you discuss a potential G.R.O.W.T.H collaboration with us.