Not only have we have collaborated with Squash clubs, we have also lent support to talented Squash players from different parts of the continent, as part of our Talent Support program.
With our extensive connections in business and our robust marketing expertise – we believe in helping Squash players raise their profile in order to become the best role models for the sport, along with providing them any assistance in making them a success on/off the Squash court.
---
Current talent roster
We are proud to supporting the following Squash players:
Hassant Farooqi – England 
Born in Harrow, the home of Squash; Hassant is one of the most talented Squash players of his generation with title success at junior Squash level at local and national level. He  has the makings of becoming first ever Squash world champion from Harrow.
Jean-Marie Besombi – Congo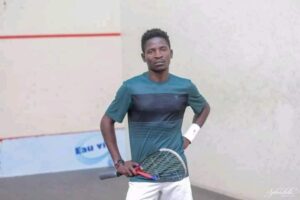 Jean-Marie Besombi is one of Congo's most successful Squash players with a number of local and national titles, including XXL Squash Open and the Congo's Open Westville Country. He has played in some of the major Squash tournaments in Africa, including the Lago International Squash Classic, in Lagos, Nigeria.
Freddy Nzama – Congo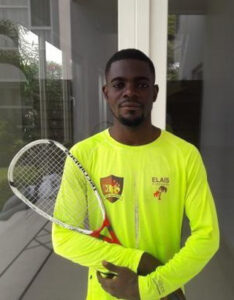 Freddy is another talented Squash player and is on course to becoming the next household name in Squash from the Congo. He is apart of the BA Kolo Squash Club and helps in coaching sessions for young children.
---
How do we help Squash Players
Our Talent Support programme offers you support in getting your name out there in front of potential partners, including advice on public relations and facilitating sponsorship deals.
Unlike most sport agents, we work with you to get you noticed by strategising ways to help raise your profile in the Squash community (locally and globally) and endeavour to make you a star in global Squash community. 
In return, you become a brand ambassador of the Onyx Squash Academy. Furthermore, we make you shine as a role model to young people of all cultural backgrounds, in the emerging countries of which Squash is becoming popular. 
All we ask from you is that act in positive and professional manner on/off the court.
---
Let us make you a Squash star
If you want join our talent roster, get in touch with us by email info@onyxsquash.org.uk to setup a meeting to see about raising your profile to get you in front of potential sponsors and make you the next BIG talent in Squash that everyone knows and young people want to aspire to be.