Our mission is to widening Squash participation in the UK and globally (with international partnerships) in putting the sport at the forefront of sports culture.
To do this, we want to help save smaller independent Squash venues through out G.R.O.W.T.H programme; click here for details of this initiative.
As a non-for-profit sports development initiative, to address the modern issues such as youth crime and social exclusion, with the ultimate goal being to bring about cohesion in the inner-city and local communities throughout England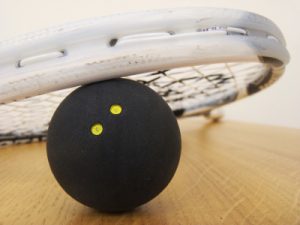 Our Vision:
To tackle and eventually aid in the deconstruction of, social exclusion using Squash as an educational tool
To educate, guide and mentor children in a positive direction with the help of local professionals, local youth groups and educators
Why Squash
The project drew inspiration from the Laureus Sports for Good Foundation, who produced a publication in collaboration with social research co-operative Substance, titled "Breaking the Cycle of Violence". 
The report discusses the real benefits that sporting activities aimed at gang members will be most successful if they work with the existing hierarchies of the gang, involve peer mentors who are realistic role models, and ensure that the project is firmly rooted within the local community.
"The Onyx Squash Academy is great a way of combating issues in the community by bringing youngsters from multi-cultural backgrounds together to learn and play squash in order to create community cohesion, and inspire them to reach their goals". – Lucy T. 
According latest research into Squash, it has revealed that the sport is one of the healthiest activities to help enhance your life span plus is a great way of helping young people get healthy in learning essential skills to help in education and later on in life.
Our Founder and associates strongly believe that Squash is a sport, which can bring positive change amongst young people.
Also, Squash is a sport that deserves more coverage like other publicised sports, such as football, tennis and rugby – which have extensive coverage on a number of platforms.
Emerging Squash nations
In the last decade, a number of countries such as Jamaica, Barbados, Guyana and Kenya are emerging as major forces on the global squash circuit and challenging England, Australia and Egypt in professional squash tournaments.
As a result young people from these countries can inspired others, notably ones based in UK to take the sport at their local Squash club – hence our mission is ensure there are enough venues in the UK to help increase participation among children of all backgrounds.
Saving Squash venues 
In the last few years there has been a number of Squash venues shut down due to lack of interest or resources, as a result the Onyx Squash Academy is on a mission to help independent Squash clubs large or small from closure.
We strongly believe that Squash is the best sports to of bringing people of all section of all community together socially and also help save jobs too.
So if you operator Squash venue and competing against a larger commercial operation; our founder and his team can help find ways of sustaining your business through a number of business solutions, such as inbound marketing, finance and general health & safety.
Click here for more about our Partner with Us opportunity, in which is based on a business formula called G.R.O.W.T.H – a process that our founder and associates have applied to a range of businesses that they been involved in.
Opinions and Insights
Visit Our Blog page highlights our thoughts on the latest developments in Squash across the world, along with useful resources to help improve your game and stay healthy off the Squash court too.