On the brisk autumn morning of Monday, October 16th, 2023, the Squash community witnessed a ground-breaking announcement that sent ripples of excitement through the global squash community – our beloved sport was officially named as one of the sports to be included in the 2028 Summer Olympics.
The Olympics have a remarkable ability to inspire, unite, and transform sports on a global scale. Squash's moment on this prestigious stage promises to introduce the sport to a diverse and expansive audience, inspiring future players and fans; while also providing a catalyst for growth.
Check out the promo video from SquashTV:
This monumental decision is more than just a date on the calendar; it marks a turning point for Squash, signifying its broader recognition and its potential to reach new heights in the world of sports. In this blog, we will explore what Squash's inclusion into the 2028 Olympic Games means for the sport overall.
Squash's Olympic Aspirations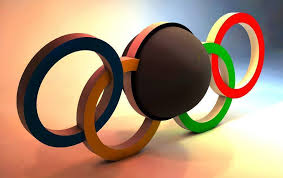 As we all know, Squash is a demanding, physically intense sport that requires incredible athleticism, agility, and mental fortitude. Nevertheless, with its fast-paced nature and high energy demands, Squash is expected to captivate audiences and leave a lasting impression on the Olympic stage.
Squash is a sport that's no stranger to global competition. It boasts a vibrant international community of players and fans, but the sport has been on the fringes of the Olympic movement for years. The struggle to secure a place in the Olympic Games has been a long and arduous journey for Squash, with previous bids for inclusion falling short. However, LA 2028 marks a turning point in the sport's quest for Olympic recognition.
Chance for supernations and emerging nations to compete
Squash's inclusion in the Olympic Games has sparked significant excitement and anticipation, particularly for countries within the Commonwealth like England, Australia, and Egypt, – nevertheless, we hope to see Nigeria, Jamaica, Barbados, and India compete with the Squash supernations.
Over the years, these have consistently demonstrated their prowess in Squash, boasting world-class players, such as Chris Binnie, Meagan Best and Ashley Khalil, who have earned numerous international accolades.
The sport's presence in the Olympics not only offers a platform for these countries to showcase their talents on a global stage but also fosters an increased sense of pride and unity among their citizens.
For these Commonwealth countries, the dream of winning Olympic medals in squash has become a tangible reality, further motivating their athletes to reach new heights in the sport they hold so dearly.
One such Squash legend who was excited by the news was, Karen Anderson, Karen Anderson, multiple Squash national champion and president of the Jamaica Squash Association was so overjoyed by the news had to send out texts to her contacts:
"I sent out the notification immediately to the squash community and I just kept getting messages saying wow, fantastic, this is great. It's been tremendously positive and we're all excited about the next steps and what's going to happen". Karen Anderson, Jamaican Gleaner
Potential growth in grassroots participation
The inclusion of squash in the Olympic Games has undoubtedly created a ripple effect that extends far beyond the global stage. One of the most profound impacts can be observed at the grassroots level, where young enthusiasts around the world are finding inspiration in the sport. With Olympic status, squash is now receiving more attention and resources, fostering grassroots initiatives that aim to introduce the sport to new generations.
These programs, both within and outside of Olympic nations, serve as vital platforms for encouraging participation and nurturing young talents. They not only promote physical fitness but also teach valuable life skills like discipline, teamwork, and perseverance. As a result, the global squash community is witnessing a surge in young players emerging from all corners of the world, turning the sport into a symbol of unity and opportunity.
Squash's journey to the Olympics has ignited a spark that will continue to burn bright, enriching the lives of countless individuals and leaving a lasting legacy on the global sports landscape.
While the Olympics are the pinnacle of athletic achievement, the impact of Squash's inclusion will be felt at the grassroots level as well. Here's how it can benefit local Squash communities:
Increased Participation: As awareness and interest in Squash grows due to its Olympic status, more people will be encouraged to take up the sport at local clubs and schools. This influx of new players can help strengthen the grassroots community.
Better Provision: The focus on Squash as an Olympic sport can lead to improvements in local Squash facilities, making the sport more accessible and enjoyable for everyone, from beginners to seasoned players.
Community Building: Squash is not just a sport; it's a community. The Olympics can help unite local Squash enthusiasts, building a stronger and more connected network of players, coaches, and fans.
Enhanced Coaching and Training: With increased interest and funding, the availability of coaching and training resources at the grassroots level can improve, nurturing the development of talent.
Squash's inclusion in the 2028 Olympic Games is a milestone for the sport that holds immense promise. The sport is set to transform, enjoying global exposure, increased participation, and a boost in grassroots development. As it attracts sponsors, enhances athlete recognition, and experiences a surge in competitiveness, squash is positioned to secure its place in the world of sports for generations to come.
All Squash roads led to LA
In conclusion, Squash's long-awaited inclusion in the LA 2028 Olympics is not just recognition of the sport's physical demands, strategy, and captivating gameplay, but also a testament to the perseverance of its global community. This historic milestone offers a platform for Squash to reach new heights, positively impacting both its elite athletes and grassroots enthusiasts.
As local Squash communities grow and flourish the sport's unique blend of athleticism and strategy, along with its strong sense of camaraderie, is bound to captivate even more hearts.
The 2028 Olympics represent a pivotal moment in the history of squash, and it is a moment that the entire squash community eagerly anticipates, marking a bright future for this dynamic and exciting sport.
There is no doubt that in the lead-up to LA 2028, the Squash community is eagerly anticipating the chance to share the sport's excitement and passion with the world. With Squash's inclusion in the Olympics, the sport is set to serve as an enduring source of inspiration and empowerment for athletes, enthusiasts, and communities alike, promising a bright future as it takes its rightful place on the global sporting stage.
The countdown to 2028 has begun, and the world is in for an exciting and unforgettable experience with Squash at the Olympics.