Recently, England Squash launched a new national performance hub programme, in order to help the next generation progress into world-class players.
The programme will consist of coaching and essential strength and conditioning programmes, plus sports science.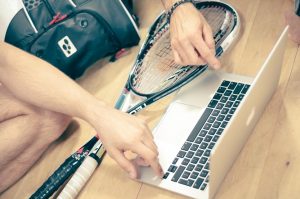 This initiative will involve five grassroots Squash initiatives working together to support junior Squash players from those from areas. In all honesty, this is going to be a great way to sustain the sport.
When you look at other Squash playing countries, such as the USA, Egypt, and China, there are similar type performance hubs programs for future Squash players, from which they have worked and in return, players have gone win major tournaments.
The case for performance programme hubs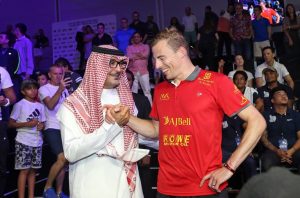 Here are five reasons why performance hubs can not only boost Squash participation and make a positive impact:
Greater links between governing body and the local community – The governing body can foster a better working relationship by collaborating not only with the grassroots squash community, but also the education officers.
Help motivate younger players to continue playing the sport -Let us not forget, Squash is not an elitist sport – it is open to any young player of any background, thus performance programme hub can invite young people taster sessions with the opportunity to improve on key aspects of their play.
Boost participation in local Squash clubs – Given the number of Squash courts, removal and health clubs with Squash closing, the performance in the community can collaborate with sessions at the venue – in other words invite players to play at other venues with one another or even host exhibition matches or tournaments on a quarterly basis.
Greater engagement with Squash professionals – Like the SquashFORWARD, young players can the opportunity to be meet and learn from Squash pros.
Help combat future health problems for young people, such as obesity – As we all know Squash is the healthiest sport on the planet, now the young players will follow a bespoke strength and conditioning exercise regime– hence, this will inspire other young people to get fit or even better have young people nag (in a good way) to enrol them onto a Squash academy.
Way forward England Squash
Overall, when you look at Squash in the UK, it is rapidly moving forward to becoming popular again because of new initiatives to increase participation. Obviously, England Squash is now capitalising on the recent junior success at the World University Championships, plus success in Europe with the goal of nurturing future talent from junior to world professional; and with added mentoring of Nick Matthew makes it even better.
In general, there are a lot of great Squash initiatives being developed to engage more young people to the sport, let's not even older people to take up the sport for the first or even return back – in essence you have got to love it!!
If performance hubs can help football, rugby and even Squash's racquet cousin tennis, then it can also help boost Squash participation in the England, also make operators of Squash clubs think twice about removing of their courts.