Despite the pandemic, in June there were some interesting stories in Squash, mainly awards presentations, community engagement, players training in other countries and plans to revive the sport beyond COVID-19:
International Squash star relaxation in Europe
As most Squash clubs around the globe are not back in operation yet; in order to Squash fit, World no.49 Mahesh Mangaonkar (India) managed to do 'sparing' work with the national team players of the Finland Squash Federation.
Click here for story.
Herts Squash donate PPE to local hospice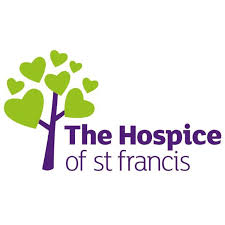 To combat of shortage of PPE, Herts Squash donated hundreds of facemasks to The Hospice of St Francis in Berkhamsted; this shows the positive side of Squash in the local community.
Click here for full story in Hemel Today.
Revival school Squash plan in Zimbabwe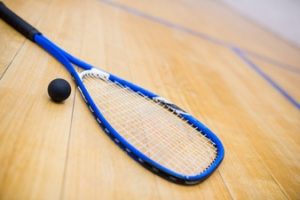 The SQUASH Rackets Association of Zimbabwe has launched an appeal to local businesses to help to renovate dilapidated courts at schools in the country as part of an initiative to boost participation amongst the youth.
We reckon this will be a great initiative especially Squash in Zimbabwe, as the sport looking participation in the continents that have been lagging in representation or big following.
Click here for full article
Elshorbagy and El-Sherbini 2019/20 PSA Players of the year
With no major Squash tournaments taking place in the last 3 months, both the PSA Awards Committee and fans chose Egypt's and current world no.1's both Mohamed ElShorbagy and Nour El Sherbini of as 2019/20 PSA Players of the Year with a combination of votes.
Click here for story
For Nour El Sherbini, it was the third time she had won PSA Female Player of the Year, in a season she won two major PSA World Tour titles.
As for Mohamed ElShorbagy, won his 4th his PSA Male Player of the Year, in which he won four major PSA World Tour titles, notably the J.P.
Morgan Tournament of Champions crown and St. James's Place Canary Wharf Classic in London.
Well done to both.
Xaba appointed Amherst College Squash
Considering the BAME issue at present, it was great to hear about the appointment of Busani Xaba, a South African Squash coach, who first coached in the UK, has become a College level Squash at the one of America's highly rated Colleges.
Oddly enough, Mr Xaba was the first coach for the University of Bournemouth, from which he laid the foundations of their squash programme, and the university on to become one of the top playing university teams in south west England.
Click here for the full article
Clubs still playing the waiting game
Out of all Squash playing nations, Squash clubs in Switzerland and New Zealand have reopened following an establishment of social distancing guidelines at their Squash clubs. Now compared to England, the government announced that Squash clubs cannot reopen in early July.
Personally, this is not wonderful news for Squash fans – however, there could hope for smaller clubs without gymnasiums. Either way, the Brits have been able to find innovative ways of practising their drills, plus a new support fund in partnership with Crowdfunder.co.uk to help cover any losses.
Overall, a global manifesto for all Squash clubs on social distancing and tackling COVID-19, would have helped all clubs globally, thus showing fairness across the sport globally and return to business at the same time.