Even though Squash has not received its long overdue inclusion into the Olympics, there is biennial tournament that has been promoting the sport in a great way – The Island Games.
What is the Island Games? Organised by the International Island Games Association – the event is just like the Olympics and Commonwealth Games; but not as it is not highly publicised.
The event attracts a respectable amount of competitors in the summer months, who come from the island communities of non-sovereign territories within European waters and some further overseas.
Squash became a part of the Island Games in 2005; from which the best Squash players from the islands of Bermuda, Cayman Islands, and Jersey. Ironically, Jersey is the most successful island country in the tournament with most gold medals across all 4 categories of the tournament.
Other island nations that participate in Squash event are the Isle of Wight, Guernsey, Gibraltar, and the Isle of Man – all of which have strong grassroots Squash development programs via their respective sovereign states.
Inclusion alongside racquet cousins
Just like the commonwealth games, the Island Games features Squash's racquet cousins Badminton and Tennis.
Time will tell, whether all three-racquet sports will share the Olympic stage – quite frankly, they should be especially as Tennis is slightly overrated and Badminton plays second fiddle to Tennis in multi-sport tournaments.
Caribbean Squash success
As competitor in national tournaments in the Caribbean, the Cayman Islands (above) achieved a clean sweep at the 2019 games held in Gibraltar with gold in the men's, women's, team, and mixed categories.
Marlene West (above), who is of Jamaican birth, but now represents the Cayman Islands, won a gold medal in the 2019 women's category in which was to add alongside her success at the 2011 Island Games.
More coverage or Possible Wildcard?
Despite the Island Games having a great sponsor in the form of NatWest International Bank – more coverage is needed especially the sponsor has a global customer base – they should take note of the coverage Squash had at 2018 Commonwealth Games.
Over the years we have lobbied for live coverage of Squash on free-to-air TV, as a result the BBC shows some coverage via their red button – which ok for now.
Broadcasting the Island Games could bring about a number of opportunities for the tournament, such as an increase in sponsorship, etc.
What would the Island Games great is to have a wild card entry of non-island nation country take part in which bigger names of Squash could take, thus boosting the profile of the tournament.
The next Island Games is in 2021 on the Guernsey, Channel Islands.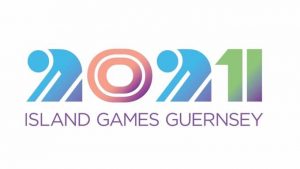 To sum up, The Island Games is another great platform for the grassroots development of the sport especially in island communities where sports opportunities are very few and a major boost to community wellbeing too.
Roll on 2021 Island Games!!