On 27th April 2022, BA Kolo Squash Club, our new partner, hosted their first "Challenge Squash Top Weekend" Tournament in the Democratic Republic of Congo; a local squash competition, which invited both young and adult players to compete a 4-day tournament, held at the Elaïs Circle.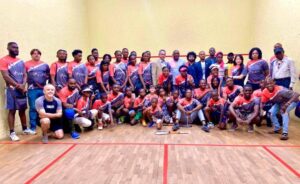 Just last month we formed a new partnership with BA Kolo Squash Club, which was founded by Bianco Kibuila – one country's leading Squash players who has playing the sport for a number of years and trusted mentor to Freddy Nzama, a member of our talent roster via our Talent support programme.
Our partnership came about, when a one of our team spoke with an associate who is looking to promote sport as a part of a local government project for social initiative to encourage more people to take the sport in in the Democratic Republic of Congo.
As a result, we have chosen to collaborate with the BA Kolo Squash Club in promoting Squash and mentor one of their players in the goal to helping him train over the UK as well.
When it comes to Squash tournaments in the Democratic Republic of the Congo, the country host many tournaments of which the best players take part to win.
Even our own Jean-Marie Besombi has won many local tournaments, just like Bianco Kibuila.
With the "Challenge Squash Top Weekend" Tournament it was fantastic opportunity for the local players, young and adult – either recreational or professional Squash players to compete against one another.
Platform for next generation
Just like any Squash tournament, the "Challenge Squash Top Weekend" Tournament highlighted the junior Squash talent of who are the next generation of Squash players from the Democratic Republic of Congo.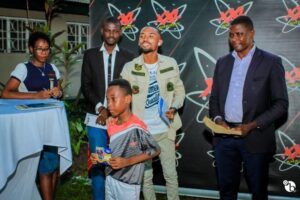 Like any other tournament, each young player competed against his or her peers in individual categories both male and female.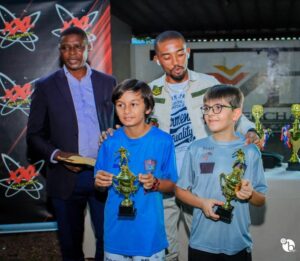 For the winner from each category taking part is something that they add their player CV and showcases their craft, when they move up to senior level and want to play on PSA sanctioned tournaments.
It is evident to say the Democratic Republic of Congo has an excellent grassroots system when it comes to Squash, thanks to excellent coaching and fitness staff.
The King and Queen of Congo Squash reign supreme
When it came the men's category of the competition, well Bianco won – and there celebrations galore as he was held on the shoulders of his peers who brought to the winner rostrum to collect his trophy.
In the lead up to the final of the tournament, many adult players who play at a recreational level sure did put a good match against their fellow Squash players and gave the pros some food for thought with some excellent shots in the rallies.
In the final Bianco won against a fellow Squash pro and across social media many were posting the 'King Returns' – something of which could compared to the sports professional celebrating a major title win.
As for the women's category, Leslie Tambwe won and played a thrilling final.
Overall, in the women's category, there was good show put on by the Democratic Republic of Congo leading women players – some of whom have accomplished wins in the national tournaments.
Final Thoughts
From looking at Squash in the Democratic Republic of Congo, it is evident the country has the potential to be a country that can challenge top six Squash elite.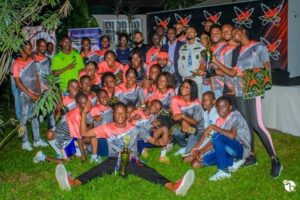 From a grassroots perspective, we look forward helping BA Kolo Squash Club nurture they next generation of Squash talent and with our resources, there is good chance some of their young players have the ability to play in any major international junior Squash competition.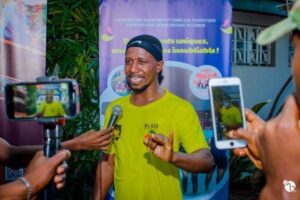 Some of few positives from the tournament have to be the excellent media coverage for the tournament – something that is going help promote Squash in the Democratic Republic of Congo.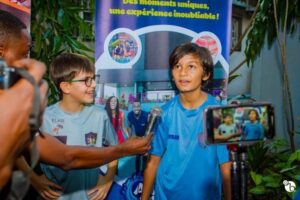 In a country of over 90million residents, there is no doubt that the "Challenge Squash Top Weekend" tournament is going to influence young people from the country to take up the sport.
Furthermore, Squash venues across the Democratic Republic of Congo can meet the demand in welcoming new members to their clubs too.
To sum up, we look forward to building upon Bianco's Squash vision on increasing Squash participation in his native Democratic Republic of Congo, along with helping venues meet the demand of boosting Squash provision for each market segment.