Without stating the obvious, Squash players need considerable help in making big time to take part in major tournaments, whether it is a local tournament or a PSA event in Dubai: nevertheless, support is not that forthcoming.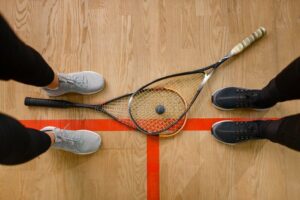 Yes, the global pandemic had a major impact on the earnings of some of the world's leading Squash players, but spare a thought for those junior Squash players, who were on cusp of making leap onto the professional circuit.
In reality, some have may quit the sport and given up their dreams of being a serious Squash star – nevertheless you have to feel sorry for the junior squash athletes whose dreams of playing at university on a scholarship awards.
This is neither a soap moment nor a criticism of the national governing bodies, but sometime ago we were inundated with emails from Squash players based in countries with a strong legacies asking for support.
Having heard the stories from them on their Squash playing careers at grassroots level, their credentials impressed us and had the potential to be a major star in the sport for their country.
Support in the community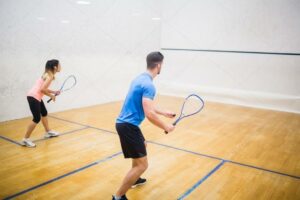 What can be done, to support Squash players? Well there are a few things especially for those in communities were the sport is popular:
Lobby to make Squash a community sport
In light of the removal of Squash courts at some respectable local authority leisure centres, the local sport development units need to tender for the construction of more Squash courts.
This could be providing funding to a school with Squash courts to host a taster session or open day at weekends with angle of providing more accessibility to those who play alongside other members of the community.
The most important thing is make a key sport in the community, therefore if it's announced that Squash provision is going to be closed, the local sport development department should immediately start looking to tender new provision for those Squash clubs members to continue playing.
Promote local talent
From the emails we received, there was one Squash player based in location that has major talent but due to lack of funding and a coach, the individual could not progress further in their career.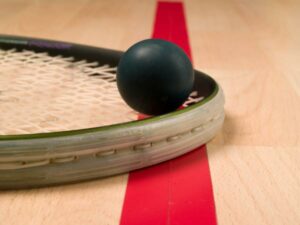 Take for example with Emma Raducanu, the UKs newest teenage Tennis sensation – because of her success at US Open, her local Tennis club and the LTA began a campaign to get more young people into the sport – which good for local Tennis in Bromley.
In addition, the government announced plans to fund the redevelopment of existing tennis courts plus new ones – now this is a huge blow to other grassroots sports, especially Squash.
Question, did the UK government offer to fund or celebrate the global success of UK stars with more Squash provision? HELL NO! – Let us not forget, the current PM is apparent Squash fan…
Either way funding should be equal for all sports – nevertheless Squash has produced more world champions compared to Tennis in the last decade and a half.
Collaboration with others
Because of the emails we received from Squash players based overseas, we proposed a collaboration in form of 'agent type' with them to support their development.
This led to launch our new Talent Support initiative; with a crossover of Partner with Us initiative, aimed at promoting Squash players, who are underrepresented in the sport, but in a non-commercial business approach.
Note, this initiative is also open to Squash players based overseas too (subject to terms & conditions).
Final Thoughts
Already we are in the process of lending support two Squash players, as means to act their promotional partner and in return, we hope engage more people to the sport.
The main thing we want to do is continue to grow the sport and encourage young players not give up on playing Squash when they reach a certain age.
From this years Squash Summit (hosted by Sportageous), highlighted that the World Squash Federation is working hard to engage young people to take up the sport. Thus, it should be goal of all major stakeholders in the sport to help nurture talent whether it is a Squash player from the Congo or junior players from Bromley – support can go a long way in sustaining the sport.
To sum up, Squash is brilliant sport to play and a career in the sport can be rewarding just like its racquet cousins, hence supporting local talent is important more than ever to keep Squash provision going for getting into the sport and building a legacy for the next generation.