The last decade saw a roster of greatest matches of women's Squash, from which any up young female Squash players can draw inspiration from their milestone wins – which are available to on YouTube.
This also can extend to young male Squash players too.
On this month of celebration of women's accomplishments in history, we have selected six female Squash players who accomplished many feats of the 2010s based on their titles success and off court contributions to the sport:
Nicol David
What can you say about Nicol, not only reign as the world no.1 for a record 11 years and throughout that time she won numerous PSA sanctioned tournaments – but her reign in the top 10 lasted as for 151 months breaking the record in both men's and women's categories, surpassing Pete Nicol.
Having retired last season, she is a global ambassador of the sport and done an exhibition in Kenya – which was a momentous milestone, as the country is looking to be a part of global Squash scene. with a PSA sanctioned tournament.
Laura Massora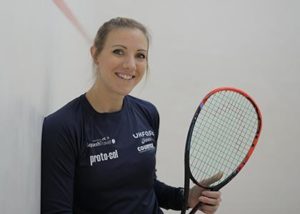 When you think of Ladies Squash in the UK, then the only name springs to mind is Laura Massora – not only is she one of the world's greatest women's players but she is best Squash player that Britain has produced of the modern era.
Not only has she won titles on home soil and abroad, but she is a two-time PSA World Tour Finals champion.
Recently retired, she is now a both mentor and coach to the next generation.
Raneen El Weleily
Raneen won a total of 23 individual titles in 2010s, notably the US Open, JP Tournament of Champions, Works Open and a PSA World Tour Finals title.
Still active, she also apart of Squash power couple with her husband, Tarek Momen – the two became the first couple to win title at the same tournament in 2017.
Camille Serme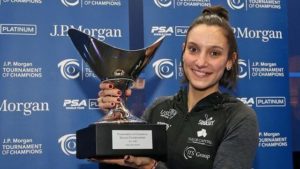 A multiple junior European champion, Camille accomplished a major feat in winning 3 major PSA tournaments the 2015 British Open, 2016 US Open and 2017 JP Tournament of Champions.
Still an active player, her accomplishments are major feat especially moving up the ranks from junior player to senior player.
Amanda Sobhy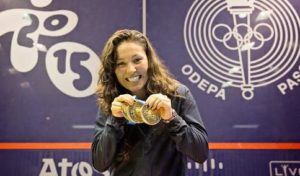 If there was a reason, why Squash is taking off again in the USA? Look no further than Amanda Sobhy.
She is only is a Pan-American Games Squash champion, in 2016, she became highest ranked American ever in the Professional Squash Association world rankings, reaching World No.6 after reaching the semi-finals of The Malaysian Open and The Hong Kong Open, two World Series PSA tournaments.
Future women's Squash stars
Looking at the accomplishments of these players, there is no doubt that the next generation of the sport are on the way of doing the same.
However, we reckon in the next decade the likes of Amanda Haywood (Barbados) will be one all time women's greats, along with female from both Asia and Europe.
In conclusion, every year with women's Squash there is always a major milestones that raise the profile. Long may it continue to do so – especially with both Nicol David and Laura Massaro becoming global ambassadors for the sport through various domestic and international Squash initiatives.